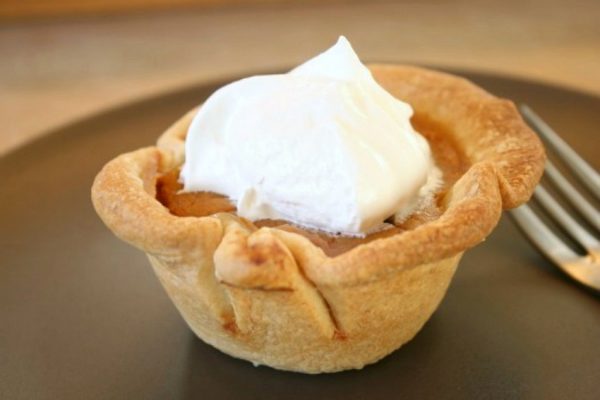 I had a Halloween party last weekend at my house and it was a lot of fun. I love to cook and bake especially at parties. I wanted to make a pumpkin pie but was not in the mood to make a pie per say so I made mini ones and it was a big hit.
This recipe is easy to make and something the kids can help or do it themselves.
Ingredients
4" mini pie shells or 2 pk Pillsbury pie crust
1/2 teaspoon of ground ginger
1 teaspoon of vanilla extract
2 large eggs, room temperature
Step One: Roll out the dough then press the cookie cutter over the dough. I rolled up the left over dough and continued making circles till there was nothing left. I made about 18 mini pies with this recipe.
S
tep Two: Stretch a little the circles to be wider for the muffin tins
Step Three: Place each circle in a well greased muffin tin. Press them in and letting the sides come up. Score the bottom of each with a fork so it can bake evenly. Brush around the edges with melted butter so it does not burn
Step Four: Add the ingredients together. Pour it into each pastry to the top.
Step Five:

Bake it at 425 for 15 minutes. Then turn your heat down to 350 and bake them for 25-30 minutes.
Step Six: Let it cook for 30 minutes then add a dollop of pure whip or whip cream.